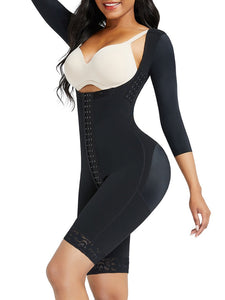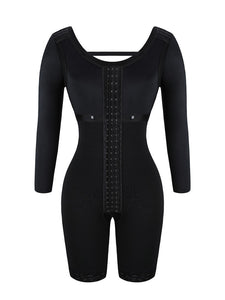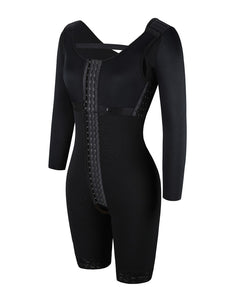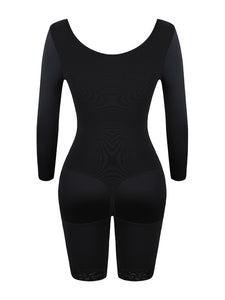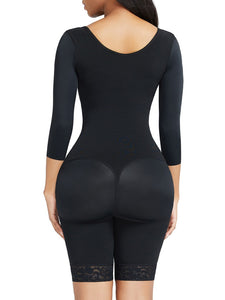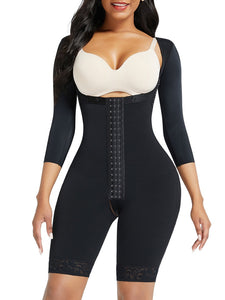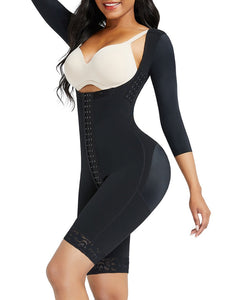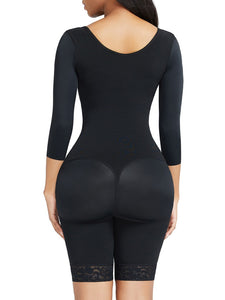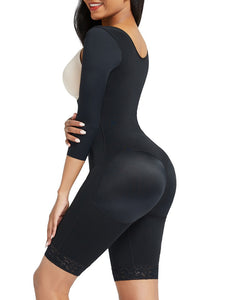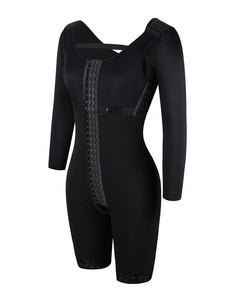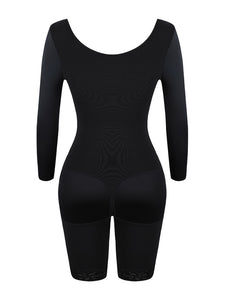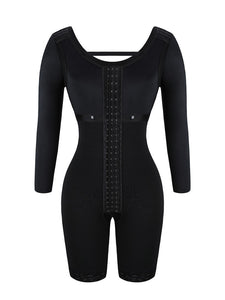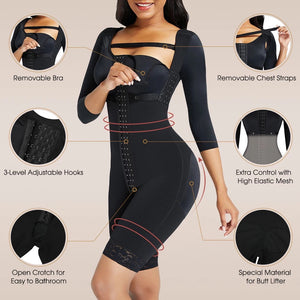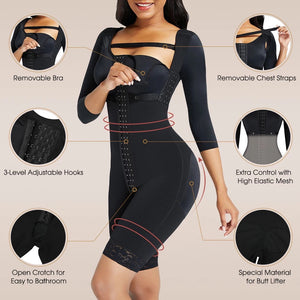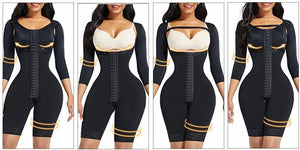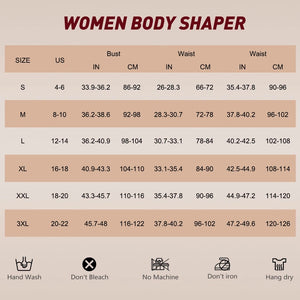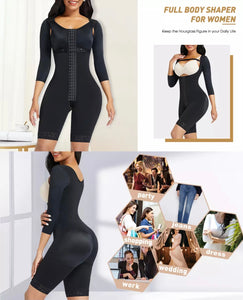 Our Full Body Sculpt Faja With The Removable Colpus Strap is designed to give the PERFECT FIT! 
This product is built with comfort and practicality to ensure your confidence and elegance. It is designed with undetected suction-stretch to ensure that it is  undetectable underneath your clothes. 

It Features:
• Butt lifting and butt enhancement design to ensure the perfect sculpt. 
• Free-cutting cuff design, which can be cropped at the bar-tack according to your own needs. This gives the product great flexibility for the user to custom fit it and achieve their desired results. 

 U-shaped front collar designed to support breast and reduce armpit bulges. Say no to underarm fat with this product. It is designed to contour and hold your body comfortably and effectively. 

• It is three-layered at the abdomen to strengthen and give the desired look. Ensures that it gives your stomach and fupa area a flatter & elegant look. 

• The sleeves are designed with exquisite elastic fabric to shape arms effectively and firmly.

• Front middle four eye-and-hook closures designed to adjust according to your own needs.

• The removable and adjustable colpus strap can push up breasts effectively. Also feature a sexy lace trim on the edges. 
• Designed for easy access to the restroom.  With 2 pieces of fabric that overlap to provide a discrete opening between the legs for ease of use when using the restroom.