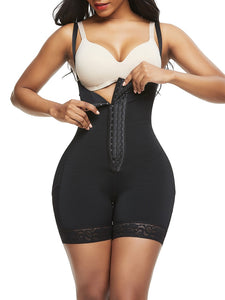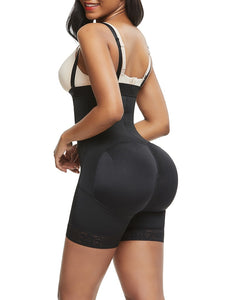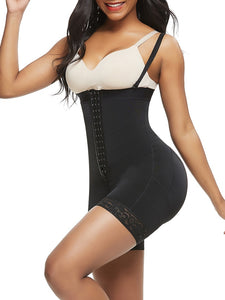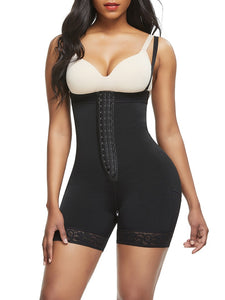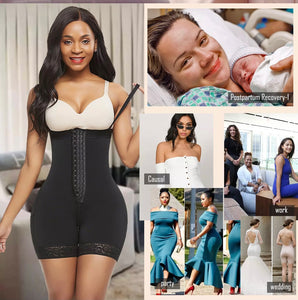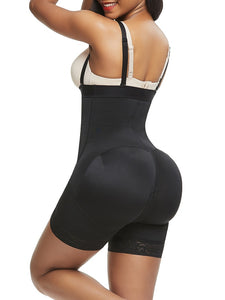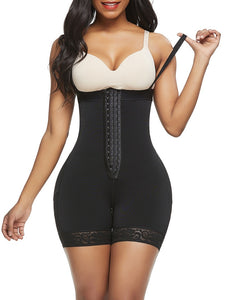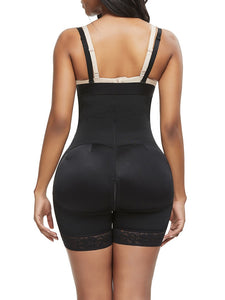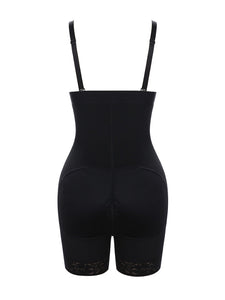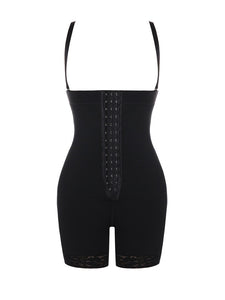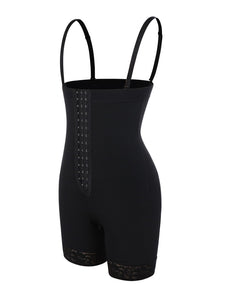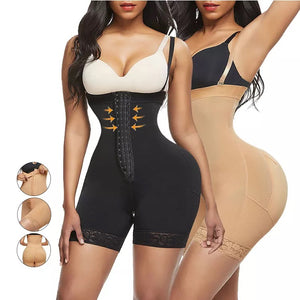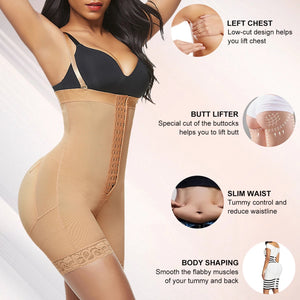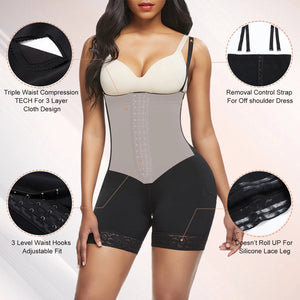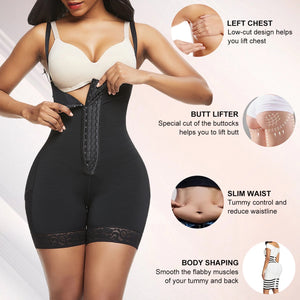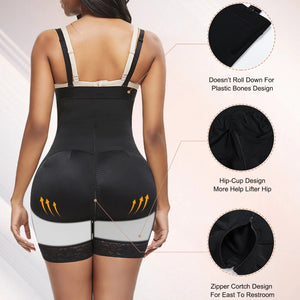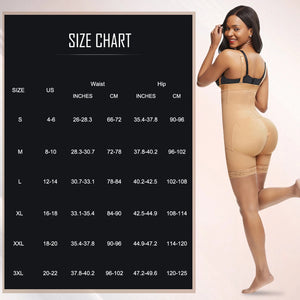 Hight waist Shapewear with Butt lifting & Abdomen control effects. 
This shapewear is created to give your figure the perfect mold. It's comfortable  smooth base is designed to hug your curves and sculpt your body effortlessly.
Seamless and light weight under your clothes. Perfect for daily wear or a special night out to make the perfect dress even more spectacular.
With a perfect hold around your waist, hips, and thighs.Perfect for post-surgery recovery and postpartum and helps support and slim your abdomen on your post pregnancy recovery journey. 
Features 
~ Detachable and adjustable straps give you a variety of flexible ways to wear.
~ 3 Hook and eye closure for a great fit.
~ 3 layers of abdomen design to strengthen abdomen compression.
~ Crotch with opening design provides convenience for women to go to the lady's room.
~ The glue on the leg opening is not easy to crimp.
~ Molded in the rear zone to provide better booty boosting with a natural look.
~ 4cm rubber band at waist that maximizes the comfort.
~ One rubber bone on both sides of waist to prevent rolling.       
~Easy access for bathroom breaks with open crotch.