Double Strap NEOPRENE FLEX BELT/WAIST SLIMMING COMPRESSION BELT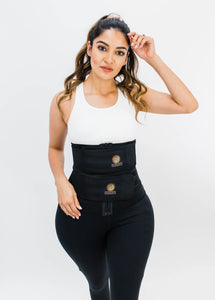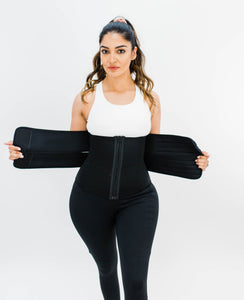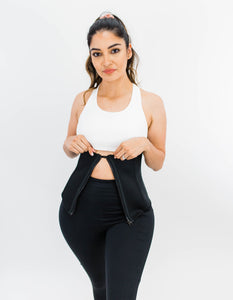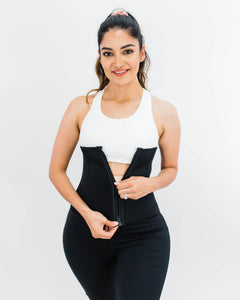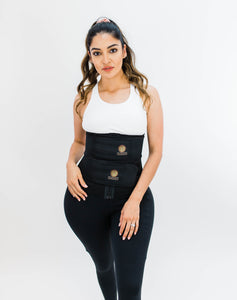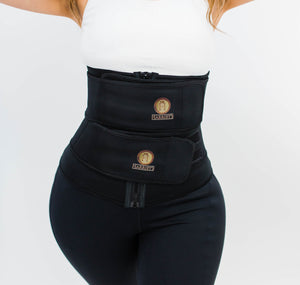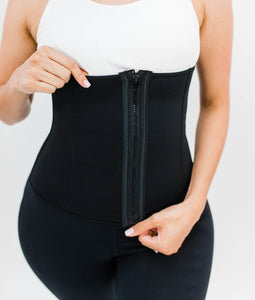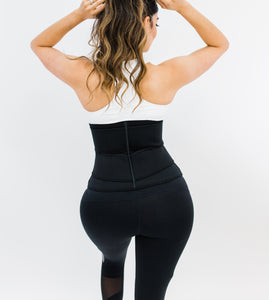 Double the strap! 
With a small waist, you kill the game. Our best selling trainer gives you full midsection coverage that targets the waist, back and abs with powerful custom compression. Get ready to see instant curves and long term results!
Sweat like the pro's with Harriet's Online fitness compression belt!
This three-tier belt promotes sweating of the midsection to reduce water weight and inches.
Can be worn during high-intensity workouts, cardio or all day for a visual slimming effect no matter the occasion.
No rolling

Covers entire midsection

sits comfortable past hips 

Attached belt with velcro

Allows for custom clinching
Our Fitness Compression Waist Belt is made with 80% Neoprene & 20% Nylon. It  aims to give you maximum workout results. These materials combined will make you SWEAT more, BURN FAT and LOOSE INCHES ON YOUR WAIST LINE FASTER!
It aids in tightening and flattening your stomach. Gives you the perfect posture to tone your muscles, This Neoprene Compression belt increases thermal activity for accelerated fat burn and quicker results.  It creates compression in your core to stimulate thermal activity, burning more calories and loosing weight faster on your stomach and overall upper body. The gym waist trainer is both comfortable and efficient to guantee the best results.
Why choose Snatched Waists by Harriet's
• Carefully made with the highest quality control.
• Lose inches instantly, and more over time
• Increased thermal activity & Perfect for exercising or wearing at home or   underneath your clothes for any occasion.
• Stimulates perspiration for burning fat.
• Supports Posture and helps with back pain.
FEATURES
• 80% Neoprene & 20% Nylon for increased sweating and fat burn.
• 4 Flexible Steel Boned
• Zipper & Velcro band for more firmness.
Available in size XS - 6XL
Contains Latex